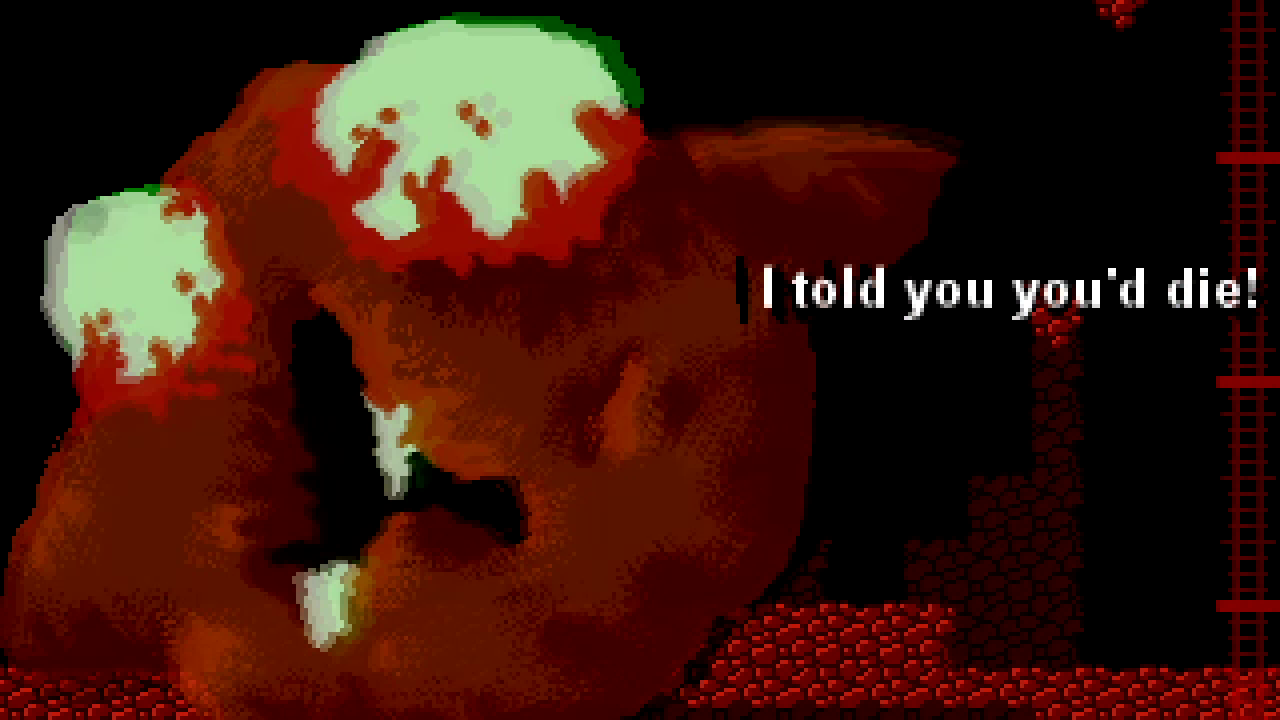 Descent
Controls
Arrows ----- Move
Z ---------- Jump
Down + Z --- Spring Jump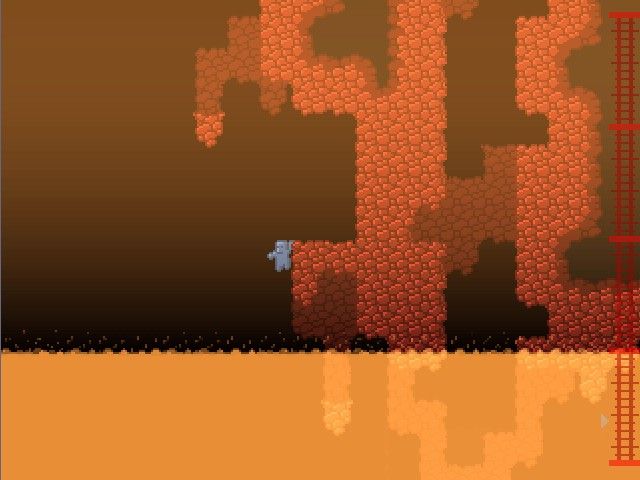 We're in a place beyond time and space — we encounter the ghostly being of Evil, who relentlessly taunts Aramas to stop delving deeper into the Abyss.
"A cave down you musn't..." Evil says. Does Aramas a cave down? Does the lava kill Aramas? Surely it does. Time and time again.
Though the name can be confused with a more popular title, Descent is the first game of Terra Lauterbach's Abyss series that follows Aramas' journey through a forsaken land. Descent has been repeatedly mentioned as a stand out of the late 00's wave of masochistic platformers that hit the indie scene, and later spawned her cult classic suteF.