suteF: Announcement Screens
If you haven't been following me via my twitter, this is the official announcement of my newest project: suteF, a sequel/remake of Fetus made specially for YoYoGame's Competition06.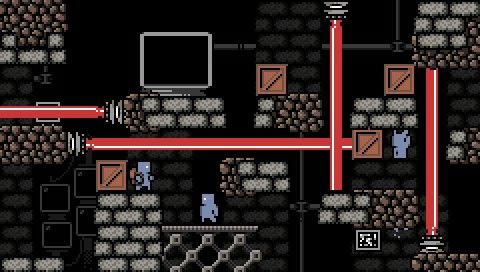 If you compare suteF to it's original game Fetus, you'll notice that it looks a million times prettier. There's going to be a bunch of very interesting extra features added for this sequel as well.
Visit3 development isn't on hold! (I nearly exhausted myself to death during the two months leading up to the Visit3 World Editor video, and have taken a couple of weeks off game dev). The next two weeks are going to be a very in-depth work session on both games, to help keep my development sharp and refreshing.
Keep reading! I'll keep you posted!