Where Did She Go?
I've been away for a long time.
My first try at doing solo game development ended as the story often does — I ran out of savings and had to return to industry.
In the last 4 years since I've posted, I've been busy working as a Game Engineer at Filament Games, shipping 9 games in my tenure so far (only one of which was more of an 'app' than game) for both big and small for clients like Scholastic, Square Panda, Bellwether Education Partners, and iCivics.
At this point, we could call me a pretty prolific developer of Educational Games!
I also left social media, trying to be out of sight for mental health reasons and living some semblance of a simple queer-person life with my partner.
But...
...below the surface, in my own time, and in some sort of stochastic fashion, I've started and failed on all kinds of independent projects, and I'd like to show you a couple of them!
I really can't commit to completing anything I'm about to show you, but you should know that I've been planning some sort of comeback this entire time.
Future Crime Corp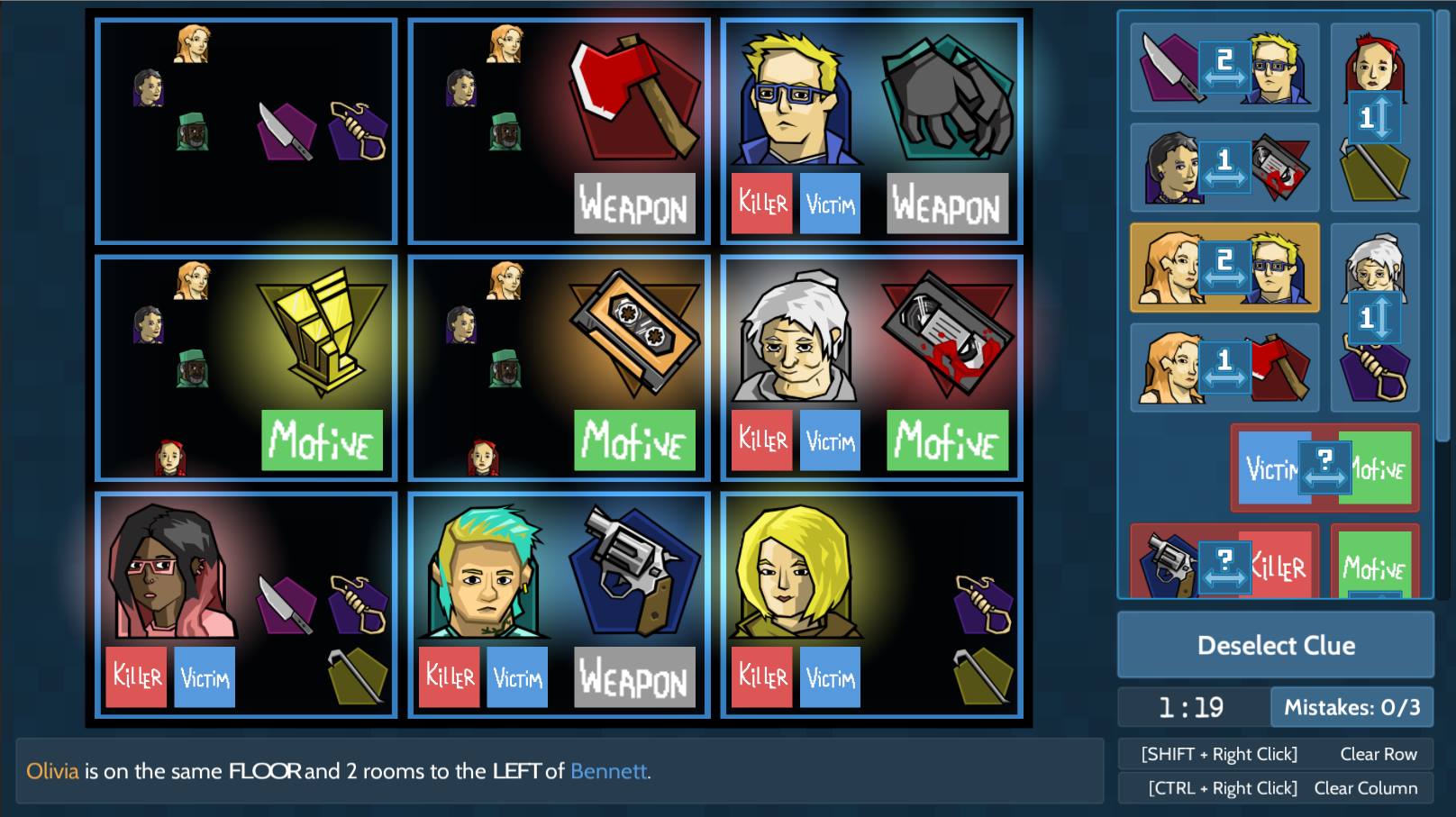 Future Crime my second serious attempt to write a heavily story driven game, but in a wheelhouse I was more comfortable with — crime drama! I also wanted to return to my roots as a puzzle game designer, and I always loved logic-puzzle games like Inspector Parker and Dinner with Moriarty.
The majority of work on Future Crime was actually accomplished while I was still doing solo-development, but I came back to it here and there several times over the years, trying to see what I could do to flesh it out.
suteF Remastered
If you haven't played the original, suteF is the game that I'm most known for making. People have always clamored for me to make a return to the Abyss since its release nearly 10 years (!!) ago.
The mental journey was difficult, but in 2018, I started working on a remastered version of the game that included items from my original postmortem along with a shiny new coat of pixel-art paint.
Closing Thoughts
I've been waiting and ready to get back to solo development at some point, but I can't be certain when. Like I said earlier, I can't definitively commit to completing either of these projects or guarantee that they'll even get worked on when I do return.
Even so, with the time away, I've honed my game development chops and grown a lot as a person. I'm genuinely excited about my future games knowing how much I've changed and learned. Maybe, if we're lucky, it won't be another 4 years of waiting to see them.