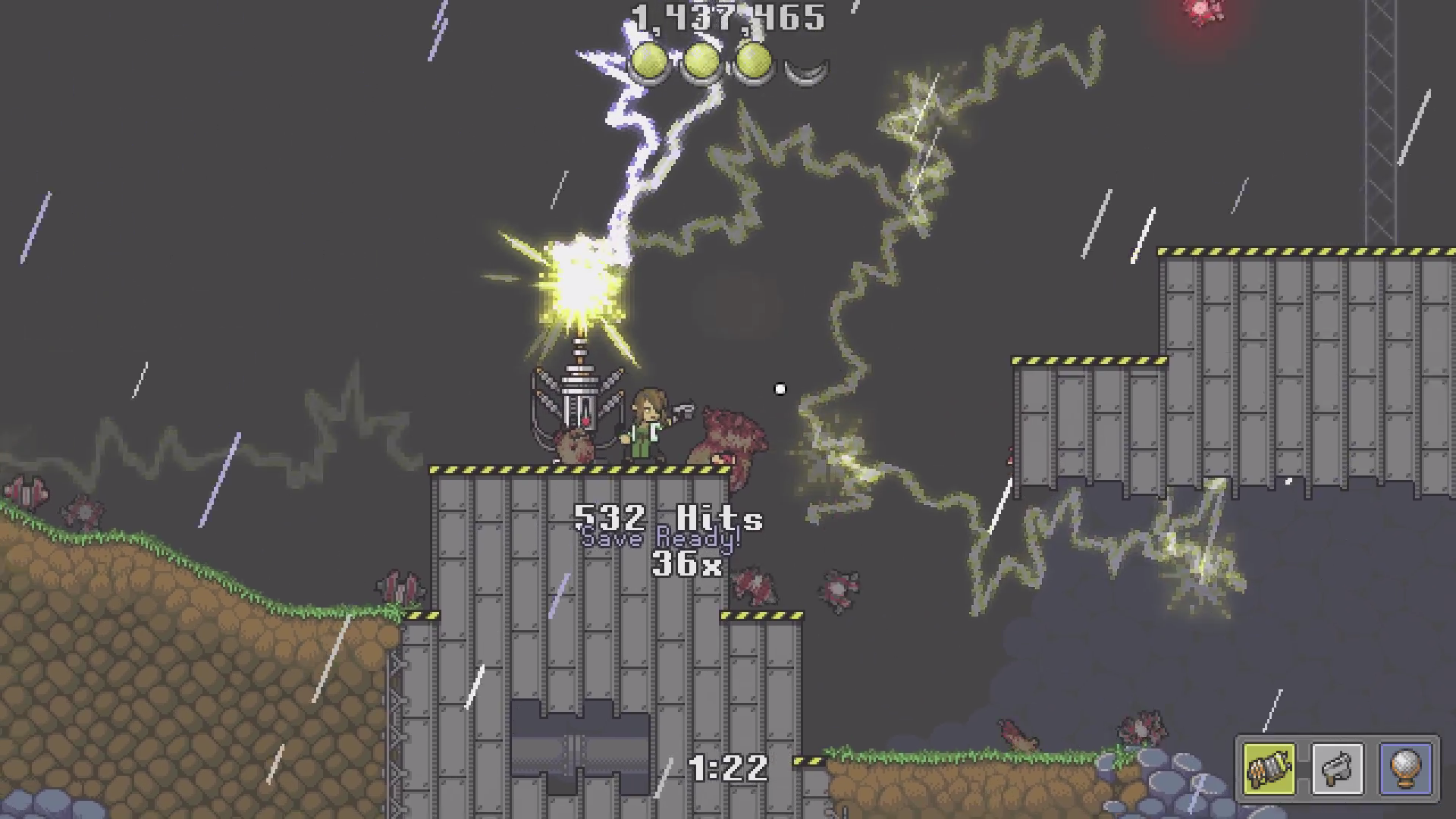 Thunder Gun: RotM in Beta
Hey everyone! I've been hard at work on Thunder Gun: Revenge of the Mutants, and I'm proud to say that it's now in closed Beta! It's been sent out to a load of amazing people, and is going to be coming to PC and Mac sometime soon. (I'm already ironing out details of a release date as I write this).
As I'm working on marketing materials, I decided that I wanted to make a video that shows off what high-level play in Thunder Gun looks like.
What's interesting about Thunder Gun is its insanity of depth cleverly hidden in a disguise of something familiar; on the surface, it looks like a simple, retro platformmer. As hard as it is for me to describe, it is most certainly not that.
I don't know how to define Thunder Gun yet. It's certainly special. It's special to me at least.